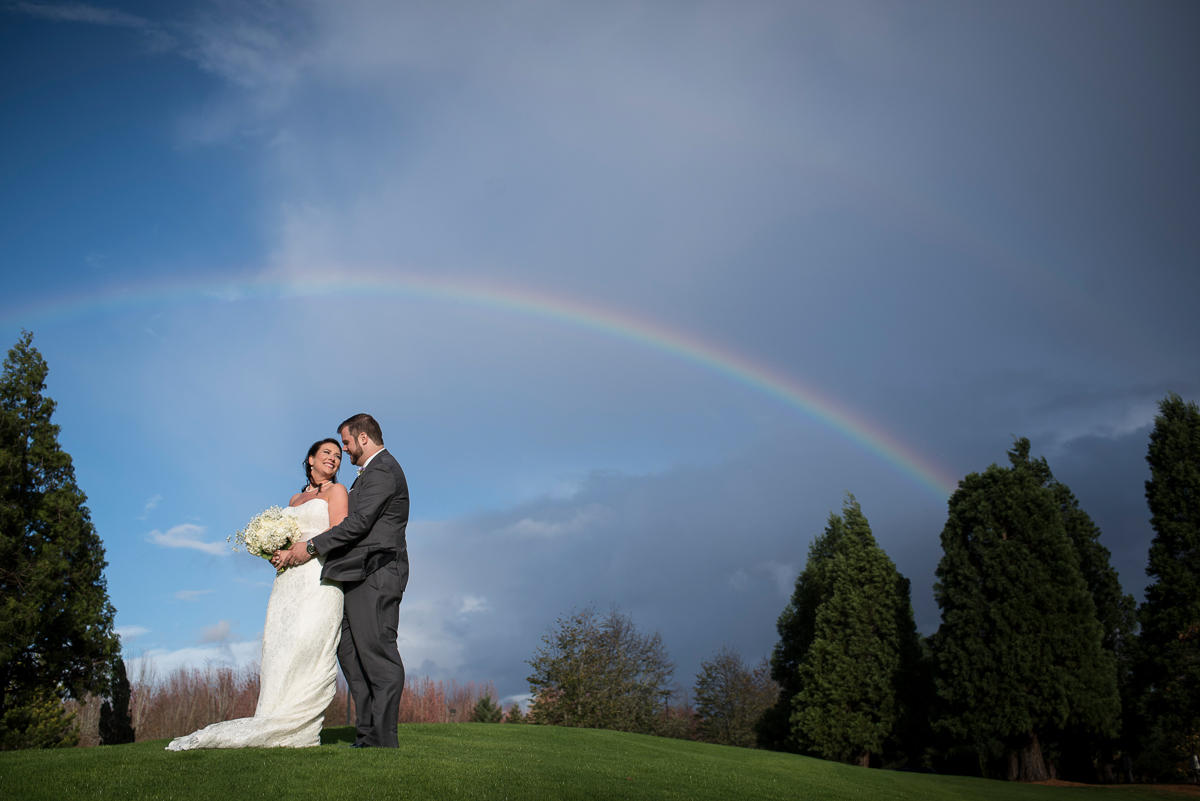 I've known Kelly and her family as long as I've been alive. We grew up across the street from each other. I think Greg is such a perfect addition to their close-knit family, he's kind and compassionate, strong and gentle, all at the same time. Kelly, I'm so happy for you. Such wonderful and caring friends and family you've surrounded yourself with.
I felt so honored when Kelly and Greg asked me to photograph their wedding. I have so much love for Kim, Tim, Timmer, Casey and Kelly. I looked forward with anticipation to their wedding day. It was so great to see everyone!
Their wedding ceremony took place at Our Lady of the Lake Catholic Church in Lake Oswego, followed by a reception at the The Reserve Vineyards and Golf Club outside of Portland. The day of their wedding was the day of the "Storm of the Century". We were expecting hurricane-force winds all day long and potential flash-flooding from rain. They had to move the reception indoors, but other than a little rain and wind, I couldn't believe our luck. The clouds even broke long enough to give us a perfect little rainbow when we were out making portraits.
Thanks so much Kelly and Greg for inviting me to be a part of your wedding day!