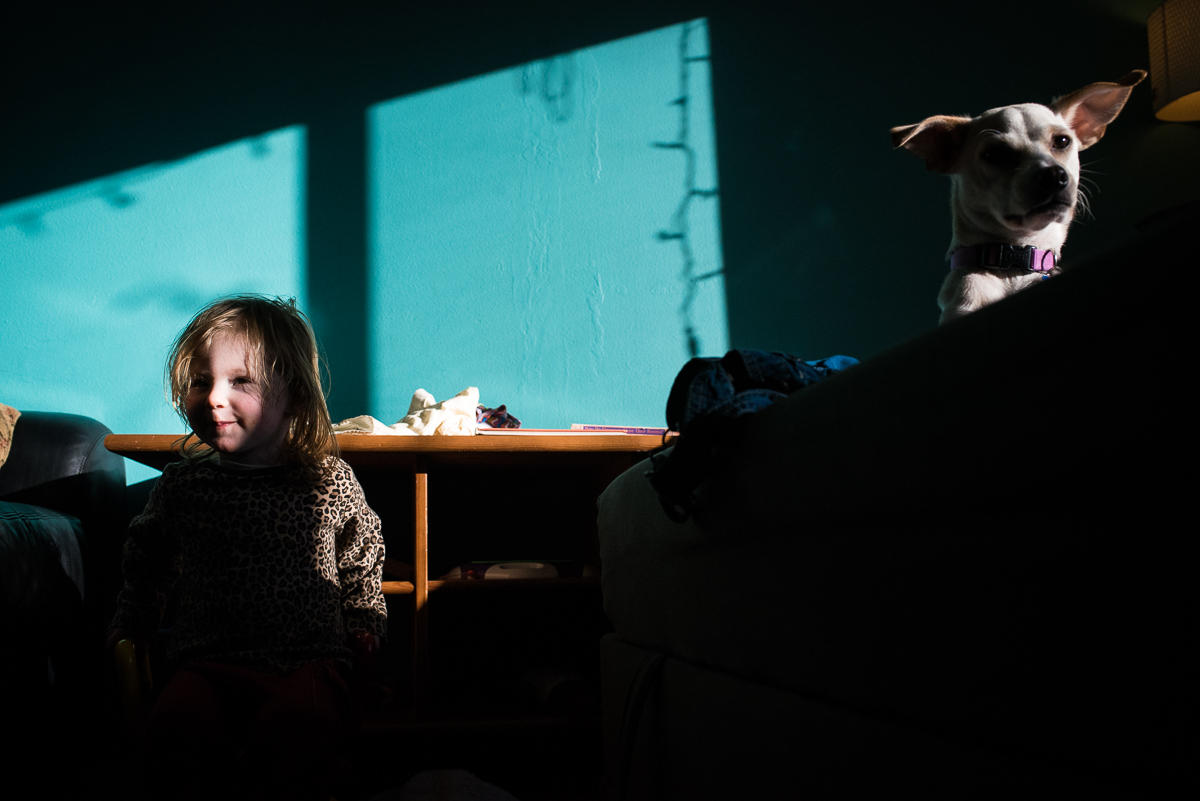 I want to share a day-in-the-life of this capable little two-year-old, Mattilou and her three parents; Princess, Dan, and Elsbeth.
Our day started with Dan and Mattilou making breakfast for the house before Dan left for school for the day. I followed Princess and Mattilou to their local childcare swap where Princess watched over two other neighborhood kids. When we got back Elsbeth was home and then Princess took off for their afternoon job. Dan came home before dinner and the day ended with everyone together.
Together Princess, Dan and Elsbeth form Mattilou's core support circle, and I loved the availability of other adults and children in the house who were capable of providing care for Mattilou and each other in all sorts of important ways. I really admire their very conscientious parenting choices and I enjoyed witnessing how capable and independent Mattilou was at just two-years-old.
Thanks so much for inviting me into your home!