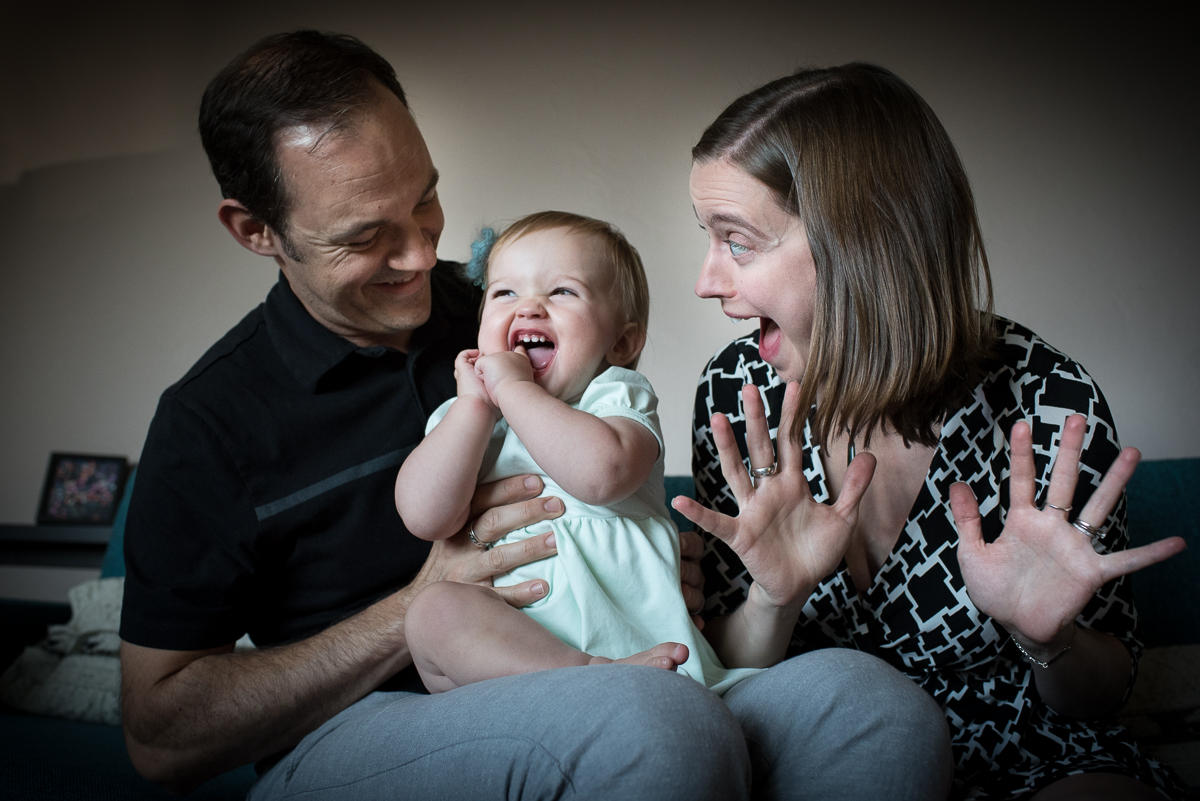 Heidi and Royce met in a theater production nearly ten years ago and I feel like I can see how that love of performance and expression is already translating to their 1-year-old daughter Stella. I feel so lucky to know this family! Not just these three but Heidi's siblings as well, including Amanda and Pete who's wedding I photographed way back when, and also Stella's grandparents, Sharon and Bob who motorcycled out from Minnesota to visit.
We started out their documentary family photography session at their house near Seattle, Washington, the same place we did their maternity photographs last year! It was so much fun to return and see how their lives have changed! We headed down to the beach on the Puget Sound for a few more photographs after that.
Stella is truly lucky to have such wonderful parents and family!